Friday, April 17, 2020
Make Your Virtual Event More Than Just Another Video Meeting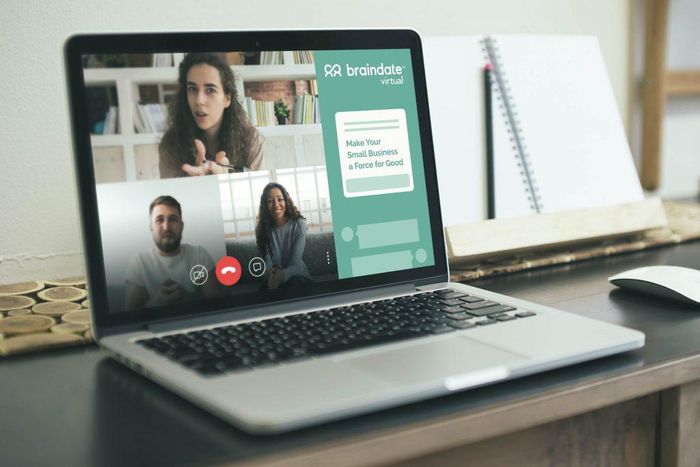 Our days are measured in video sessions. Even before social distance was necessitated by a global effort for health and safety, the way of on-screen work life was going virtual.
But now the in-person gatherings we used to depend on for re-connection are also happening online. This too was a trend with origins in the pre-pandemic world, now accelerated by necessity.
The challenges inherent to producing a successful virtual event haven't changed with these new circumstances, they've only been amplified. Now that we watch our entire lives on screens, constantly flipping back and forth between emails, news, and social media, it's going to take something pretty special to make us tune in for longer-form events.
Fortunately, there are events professionals who have long been perfecting creative new ways of engaging audiences and recreating the personal interactions that were (and will once again be) so much a part of our real-world gatherings.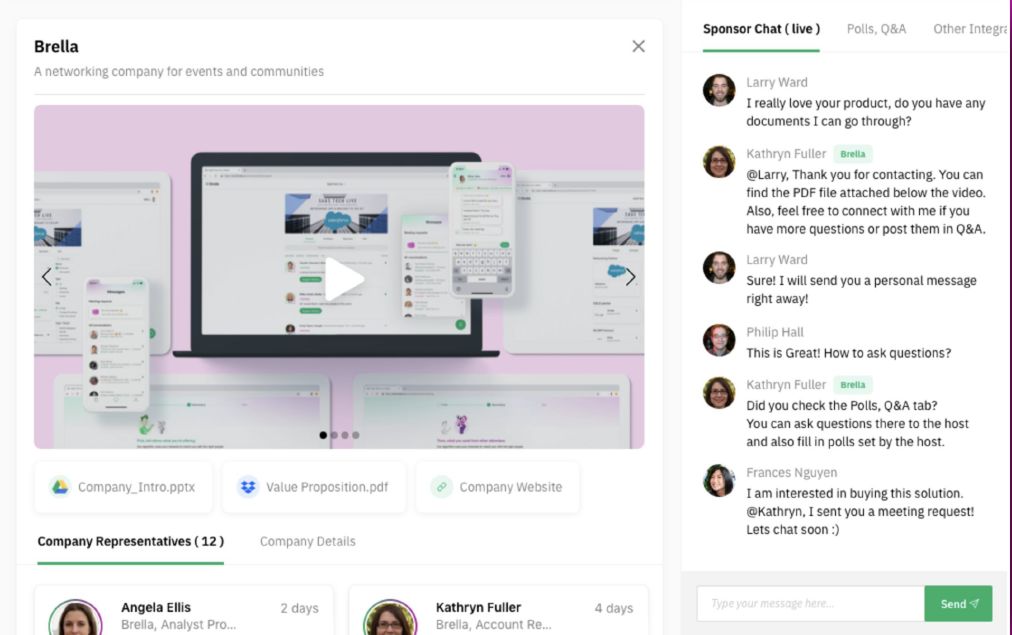 Coming Soon, To an Event Near You
Oddly enough, even after a long day of video meetings, humans don't mind settling in for a movie or some television at night. Why? Because entertainment actively engages our attention using narrative.
"Virtual events are a really interesting hybrid of making movies or TV shows and in-person interactions," observes Sarah Shewey, CEO and founder of virtual events producer Happily. "Anyone who's trying to do virtual events now needs to understand that storytelling is the most important place to start."
In the real world, audience members are more likely to stay seated even through a fairly dry presentation, due to some notion of societal politeness. But in the virtual world, you're going to need something special to keep that audience engaged.
Pro tip: The internet is a weird place and offers plenty of special things. Embrace that when you create a virtual event.
Think creatively, Shewey emphasizes, and play with the format. Start by writing a script to establish a narrative. Then take it to a more captivating level — maybe go non-linear like an independent filmmaker might, surprising your audience with a finale in the middle of the show. Or bring in that celebrity memester to make a cameo. Remember, Shewey says, "You're stepping into the internet world, so you're going to be rewarded when you do things a little bit off kilter."
Don't Get Hung Up on the Platform
When your script is written, consult your event production partner to discuss which platform will help you deliver that particular narrative. Different virtual event offerings will have special features that will enable your ideas.
But, don't get hung up on the technical aspects of the platform, advises Will Curran, Founder and Chief Event Einstein of Endless Events. The platform is the virtual equivalent of a venue in real life, so think about it more in terms of the atmosphere it can create. Try to avoid simply creating a virtual representation of what the event would have looked like in real life. Instead, think about your experience goals.
"Get strategic," Curran says, "ask what you really want to do with your event. Why do you need it?" Then ask the tougher questions: "Is this content even worth showing? Are people going to sit through this like before?"
Looking at the trade show experience, in particular, it will be important for organizations and exhibitors to examine the true purpose their event or venue had in the past. Keeping the end goal in mind, exhibitors might not want to simply build a virtual booth, but instead "find a way to facilitate the conversations that would have happened there," Curran says. "Set up a system to allow attendees to talk to exhibitors or create a one-on-one networking system."
Make sure you also provide an option for those who would have dropped in for show-floor training or case study sessions. Consider presenting several topic-based conversations.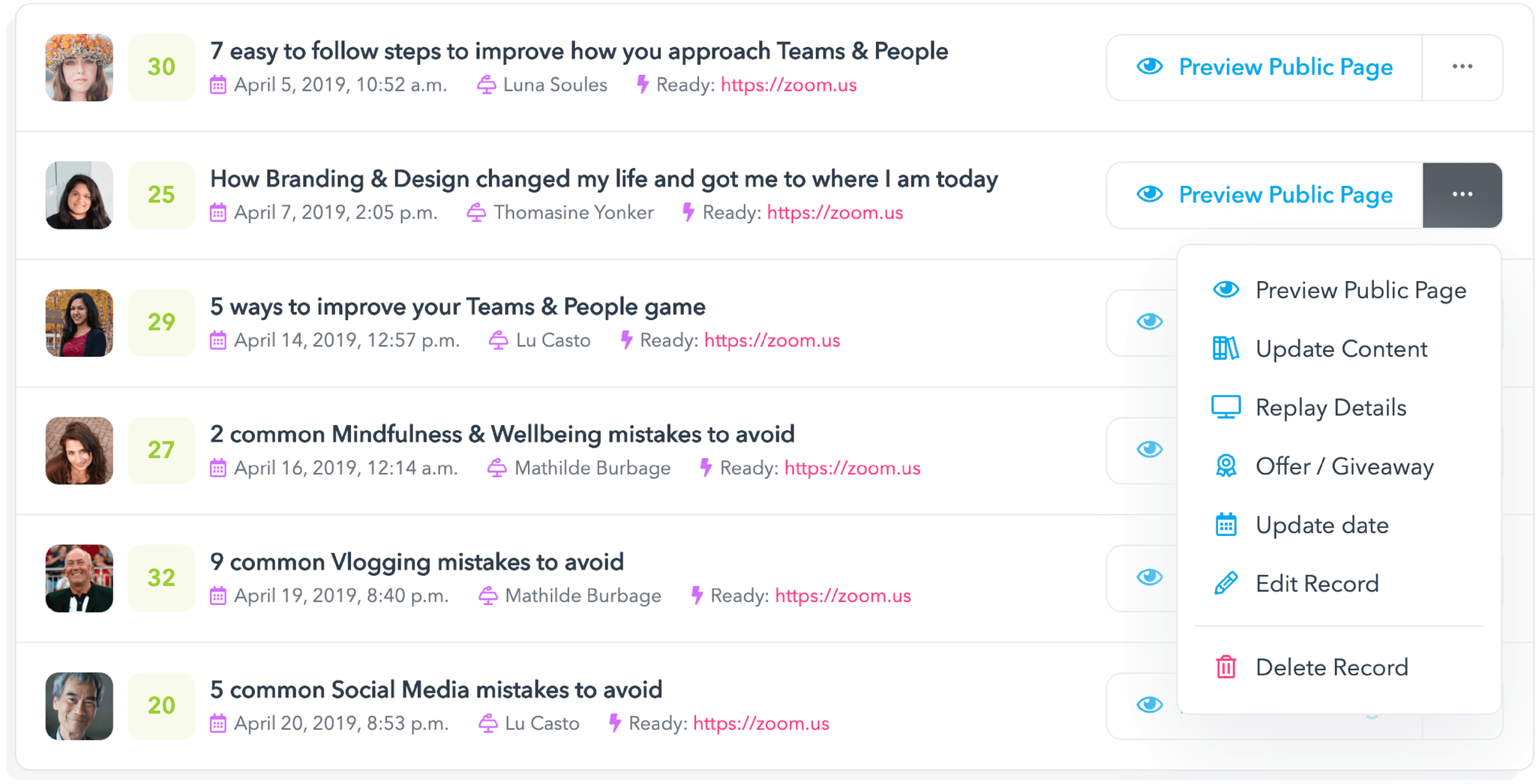 To maintain your narrative amid these various sessions, you might also want to consider hiring a virtual emcee for your event. Keep those audiences engaged with a talented host, and don't forget to use the various audience polling and participation tools in your platform. Even using the "hand raise" feature for a virtual wave can be fun.
Connect Beyond the Screen
Once you've mastered the narrative and the platform, it's important to get back to the human elements of a shared experience. Amar Bakshi, Founder and Creative Director of Shared_Studios, suggests thinking about "what distinguishes a virtual event from a webinar — it needs to matter that it's live."
The distinction begins with designing activities that make people really feel like they're together, Bakshi says, pointing to the virtual shared dinners, dance parties, music performances and other community-connecting events that Shared_Studios has organized through its 40-plus Portal locations around the world. Those, of course, depended on gatherings of small groups, but now that those aren't possible in the physical world, it might be interesting to consider organizing curated occasions to connect people who feel even more isolated at this time.
After providing the audience with spontaneous moments of connection, think about the ways that remote presenters can feel like they're part of the event. Consider shipping presenter kits to provide the technological tools that will give them confidence, so they can deliver a message that will resonate with the audience. Tech support is also key, providing everything from pre-show advice on camera angles to live help-desk assistance during events.
It's possible to make people feel like they're a part of a live, meaningful human experience, even when they're sitting behind a screen, Bakshi says. "Oftentimes it requires not treating the screen the way you normally would. It's little things that help break your habits and open you up to different ways of interacting virtually."
In this new and evolving virtual event landscape, brought on by extremely challenging circumstances, it's possible to see what we might build next. "It's a really unique historical moment where we have such an opportunity to connect globally around a common set of experiences, unlike anything in our lifetimes ever before," Bakshi says.
"As our world gets smaller and smaller practically and physically, virtual is really a lifeline to keep our minds expansive. And that won't happen just by technology, but it will happen with a lot of the skill sets that the AV community has, which is a mix of event and experience design, technology and innovation married together. It will require many, many players in different areas to collaborate and really think about what we can do together to break people out of the sort of the habits of how they use technology historically and imagine new ways of doing it and new purposes to put it toward."